Today I would like to challenge my readers into a new mindset regarding the topic of White Privilege, and due to its' controversial nature of this topic, I ask that my reader prays for patience, an open heart, and an open mind to process this post with. In my request for openness, I still encourage my reader to test everything I say and everything they believe with what the Bible says. If you follow Jesus Christ and call yourself a Christian, I need you to understand that I am not explicitly concerned about changing your mind on the topic of White Privilege, as much as I hope to push you towards compassion and empathy for your neighbors as Jesus called us too for it reveals the goodness of God and how the Gospel has changed your life. In order to do that, we must have empathy for and understanding of people in order to show them the Gospel. For in Christ we are all one family, a family made of various people all made in the Imago Dei or Image of God. (Galatians 3:26-28 & Genesis 1:26-27). If you are not a believer, there is still plenty of things in this article that may be insightful!
Before I begin, let me assure you, I am not an expert in this field, but I am also not incapable of addressing this issue in some useful manner. I have written various forms of this essay over the last few years and now I have decided to share part of my thoughts on this issue in a published piece. I have felt like a basketball player hesitating to shoot the ball, afraid of defender that stands in front of me. Do I pass or do I go for goal? For too long I've simply dribbled and hesitated as I put off writing this piece. But now, I can't wait to see how those who want to stop this conversation will react, I've got to shoot my shot. Before you continue to read this let me be clear that this article will be taking a surface level approach. If I was to address everything in depth, this article would most likely have to be 3 times the size! Nonetheless, here comes my shot.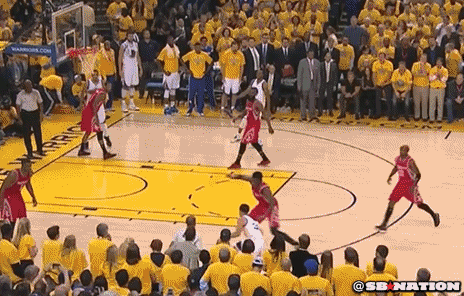 A Thorns in Each Sides Flesh
There is a thorn in the flesh of people on each side of this debate that makes it so irksome to have. First off, most people who deny White Privilege do so because they honestly feel like they are often being blamed for things they didn't do. I would say this because they are given a false view of what the term means, but in the definition they usually receive they respond with understandable frustration. Many are taught that people of color will try to avoid responsibility for their actions and their failures by blaming the power and privilege of white people for the plight of people who are not whites. I will argue that this is a false narrative that creates a lot of tension between people inside of and outside of the church alike . The second thing that needs to be addressed is that when one denies White Privilege, they think they are harmlessly saying "I am innocent" when they most likely are. However, many people of color hear something completely different when one denies privilege. Denying that one has an excess privilege may make one feel guilt free, but it has the effect of making those who lack a standard minimum level of privilege feel like that person has no empathy for the plight of minority communities. I think it would be helpful if I used metaphors two examples to explain these concerns which will help us create a better definition of White Privilege,
Examples: Class & Race
Let's pretend you are in 5th grade, and that you are in class with your friends. There is about 30 of you total in the classroom and 2 or 3 students are acting wild in the corner of the room while the teacher is trying to teach. The whole room, including yourself, is fairly talkative but there are a few students who are acting in a way that is truly distracting to the teacher. This causes the teacher yells at the whole class frustrated with the overall distraction and the whole class takes on the brunt of the frustration the teacher has, although most of it is caused by only a few students. You sit there and think to yourself "this can't be about me", I've been pretty well behaved. I'm not perfect but surely this large reaction, isn't my fault. This is how many whites feels when they have the conversation of White Privilege. They don't feel like they are actively part of the problem and that they are being unfairly lectured because they are taught that White Privilege is a conversation about what they are doing wrong. They feel as if the loudest and most guilty should shoulder the blame and that they are fairly innocent. Most whites would honestly admit that people have privilege that they abuse but that this group makes up a small minority. We must first seek to understand and empathize with this view and realize nobody likes to be called privileged. However, white people including myself must realize we can have blind spots regarding privilege and that in our sin we are most likely even more blind to them.
The problem with the common understanding of White Privilege is that it overemphasis one's personal privilege. As far as I can tell, White Privilege doesn't necessarily mean excess personal privilege. Which admittedly sounds odd, but the problem is that whites often see privilege from their own perspective and not from that of people of color. Let me explain this with another metaphor I have heard that explains this well: a race. Say 100 people decide to race across a football field. From the 20-yard line to the end zone. Everyone arrives and lines up at the 20 yard line in order to start but then an official comes and moves many ethnic minorities back to the 5 or 15 yard line. Often if a minority brings up the unfair starting positions, they hear statements such as "Shouldn't you be happy you were invited to the race in the first place?" or "I didn't pick the starting positions I just ran my own race". I am not saying it is entirely your job to fix the systemic issues with the race, but I am saying it is necessary to at least have empathy and compassion for those who weren't given a fair chance at running it. Then to consider, that the nature of this unfair race is unfair because sin taints all things, and therefor to battle sin, we must seek for justice and fair equity for all in the race.
Now this is where the conversation gets interesting, because I was raised to always consider personal accountability. So, I would read the above paragraph and think, "where does personal accountability fit into this". This is a question many groan about because they feel as if it misses the point of the metaphor. However, patience is important and to be honest it is a fair question. If someone personally chose to eat a sugary breakfast and get no sleep the night before the race there is no way they are going to perform well in that race, and that would be their fault. Despite what each side of this argument wants to tell itself about the other party, personal accountability is a commonly agreed upon thing. But if one shows up unprepared to the race, the point still remains: shouldn't they have the right to start where the official starting line is? So as a Church we must ask, "Why would we allow for obstacles that lead to the stumbling of our brothers and sisters?". If we see injustice and unfair treatment we should recognize it as sin, and battle it as a body of believers.
A key take-away from these metaphors is that privilege is often most visible not simply in regard to what one was given in excess to the minimum required to succeed, but instead in regards to what others were not given that left them below that required minimum. Notice how in the metaphor, the white people didn't necessarily start in front of the 20, in a position of obvious and unfair privilege. This is the easiest way of seeing that it is not always a question of what you have, but instead what others lack. It am not necessarily trying to address the size of the mountain I may stand on but the size of the hole the other person may be sitting in. As a side note I do believe that for various reasons (many of which are above my intellectual pay-grade) that I do have excess privilege. I believe I started the race from the 25 or 30 yard lines some days, but that is not the specific point of this article so let us leave it for another time.
A Tale of Two Brothers
Let me give an example from my own life. My brother is on the Autism Spectrum, and I am not. Now personally, I am not someone who is overly special compared to my friends who are mostly taller, more athletic, smarter and more artistically inclined than me. But I still consider myself privileged because my brother lacks what I do, but on top of those issues, he has many more of his own. He has terrible eyesight, he struggles to focus, and he struggles to process the world around him. His list of obstacles to overcome in his life is much larger and he is unable to do many of the things I enjoy easily.
In light of all this, I do not live in shame of myself or in pity of my brother, I just try to love him, and I do what I can to help him succeed. I hold him accountable, and I challenge him. I call him out lovingly when he fails, and I encourage him to try harder. I pray for him to succeed and follow up that pray with deliberate actions to help him improve his life. I love him the way God calls us to love one another. (1 Thessalonians 5:11, 2 Timothy 2:23-26, James 2:14-17).
I read the above paragraph to my brother Tony and asked him what he wants me to know as his brother who was born in a position of privilege. Tony immediately answered, "I want to be treated like a normal person." Which I think is the heart of the issue, we do not want to be called racist, accusers, charity cases, poor, privileged, rich, nor anything else. We all want to be treated like people, but due to our sinful nature we struggle to do so. Part of treating Tony like a normal person is realizing he is a person made in the image of God. Sometimes I have to try harder to show him the love God showed me. However it becomes easier when I remember the Gospel. In light of the fact God showed his love for me by sending his son, Jesus, to die for me when I least deserved it, it becomes easier to love literally everyone. (John 3:16, Romans 5: 6-8).
Now think of the whole conversation of White Privilege in the light of how scripture has molded my relationship with my brother. Not to say I do what I stated about perfectly, let alone well, but that the main point is that people want to be treated like they are made in the Image of God. They want to be treated how they were made to be treated. If you want to throw out the rest of this post, please be my guest, but consider this one example in the light of the scripture. I can give you facts, I can give statistics, testimonies, metaphors and so much more regarding White Privilege but more importantly you should always look at God's Word which reveals his will for his people.
What Gets in the Way?
It is important to remember is that people of same ethnicity can be extremely different. We can not force people into categories in order to have these conversations. My dad was an Italian immigrant who grew up severely underprivileged and my mother has faced a fair share of adversity in her life simple because she was Jewish. Yet they are often placed in the white category by most. That is one of the main problems with White Privilege. It shows us real issues of sin within the world but if often fails to package it as an issue which the Gospel will solve. I would say this is because most of the people who use term do not see it as an issue of sin. When we see it as an issue of sin, we can see the Gospel as the solution. So the term itself it is not biblical, but we can have a biblical way of understanding it and how it manifest in today culture. We can see how it points out sin within the make up of our society. When we understand this sin, we can repent of it, reconcile with and better love our neighbor.
However, many people who do not want to have a conversation about racial tension and the gospel avoid this topic by labeling it as Critical Theory, which is loosely defined as a mindset that views the world as broken due to power struggles between various social classes fighting against one another. So people usually tune out things that they think follow a "White vs. Black, Male vs. Female, Rich vs. Poor, etc." chain of thinking. But a biblical view of a conversation regarding White Privilege is truly one about sin, repentance, and compassion between all people. Understanding ones, or a communities struggles, and seeking to show them the love of Christ.
My Challenge
I really recommend that you read the book of James which really opened my eyes to Gods call for how to love ones neighbor, and then perhaps invite your neighbors over for dinner. You may be surprised at what you learn. You don't need to read 1000 books, attend 1000 rallies, nor share 1000 post. God desires mercy, not sacrifice. (Matthew 9:13). Repent to those you have hurt in this topic , be patient with those who are fast to speak and slow to listen, and speak the truth with love. I'm not sure if I have much more to say other than to repeat that I myself am an imperfect sinner in need of grace who is writing this. I seek to correct, not to condemn.
I wrote this because I love my readers and want you them to see the love of God who loves me. I want you all to love your neighbor because that is what Jesus commands. Furthermore it is important to remember in the race of life we all start at the zero yard line without the ability to move in the race for holiness. We are all equal in Gods eyes. Equally loved children, equally sinful broken, and equally able to call upon Jesus to be our lord and savior. God's perfect justice demands that he brings judgement, so all wrongs will all be set alright.
Additional Content/Closing thoughts:
To be clear I am not adding understanding white privilege as a prerequisite for accepting the Gospel. The Gospel is you are sinner in need of saving and that Jesus came to save you when you least deserved it. I would say being conscious of issues such a white privilege and seeking to understand the plight around you is a fruit of the Gospel. When you truly understand the size of your sin, you truly understand just how much you and everyone else needs the forgiveness of God. You slowly learn that God's justice is so perfect that you can give every injustice you receive to him and trust him to deal with it. You learn that if God forgives and is patient with you constantly that you can do the same with others. This is a mindset that will make you slow to speak and quick to listen (James 1:19-21). Lastly remember that the beginning of knowledge is fear of the Lord (Proverbs 1:7). Knowing God, and his ultimate power and authority teaches you in the end that Justice will prevail and that you can trust in God the loving father who sent Jesus to forgive us of our sins.
Resources?
I am often, the wrong person to ask when it comes to resources. I am admittedly not as great of a reader as I wish I was which is why I don't cite many sources. However Woke Church by Eric mason is a phenomenal resource. Many people within the church had backlash to this book because they did not read it. I found the book insightful, relevant, understandable and most importantly rooted in the Bible. Another great resource regarding the American Church and it's history of racism is the 6 part blog series Race and the American Church by Otis Picket.
This has been an immeasurably long learning process for me, in which many people have had to be very patient with me. i I am still nowhere near perfect, and I am still a flawed sinner, I invite you and challenge you to grow in understanding this. Remove the lenses of all things but scripture and live a life that honors God.